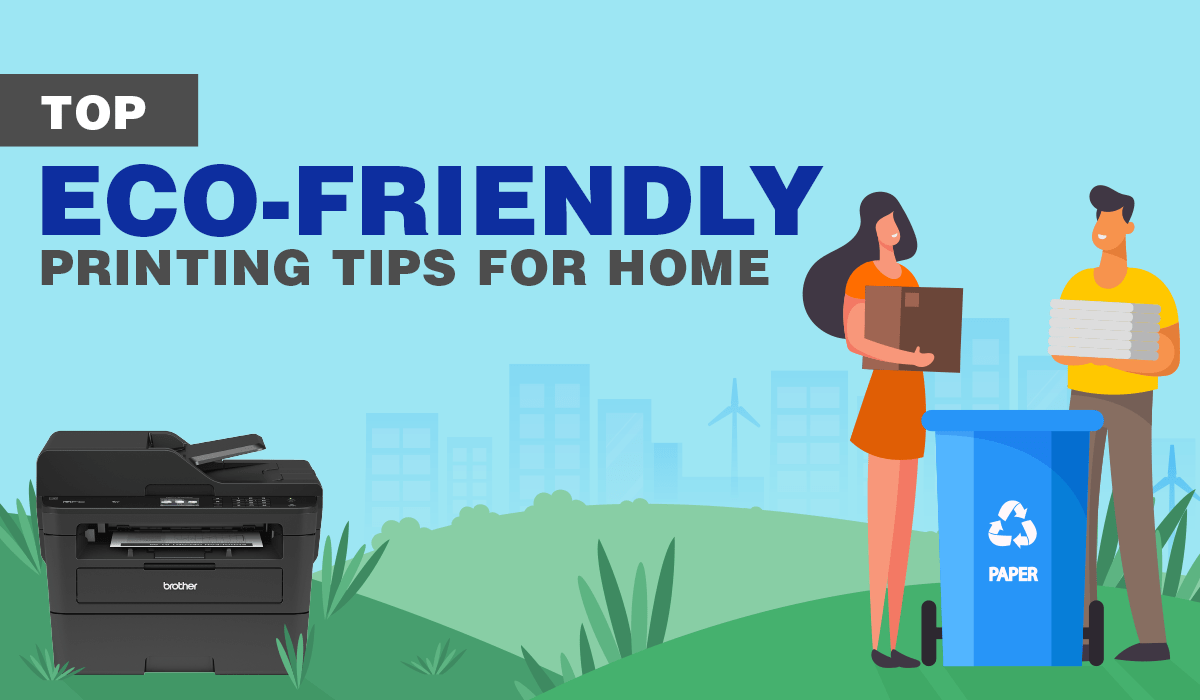 Are you looking for an eco-friendly printer that uses less resources, lowers utility bills, and saves costs?
Keen to adopt eco-friendly printing of documents like letters, invoices, certificates, reports, manuals and others?
If you do, consider adopting these best practices in eco-friendly printing.
Start by switching to environmentally friendly printers. Equipped with the latest green printing technologies, these planet-friendly printers can make printing sustainable and affordable for your home (or home-based business).
These green printing features include:
✅ Duplex printing—uses 50% less paper
✅ N in 1 printing—saves up to 93% in paper waste
✅ Toner saver mode—uses less toner while producing clear legible text & lower cost-per-page
✅ High-yield cartridges—fewer cartridges used
✅ Energy efficient printing—uses less energy & saves on energy costs
✅ Recyclable parts—minimizes carbon footprint
View some of Brother's high quality eco-friendly printers here: Brother MFC-B7715DW Laser Printer & Brother MFC-L3735CDN Laser Printer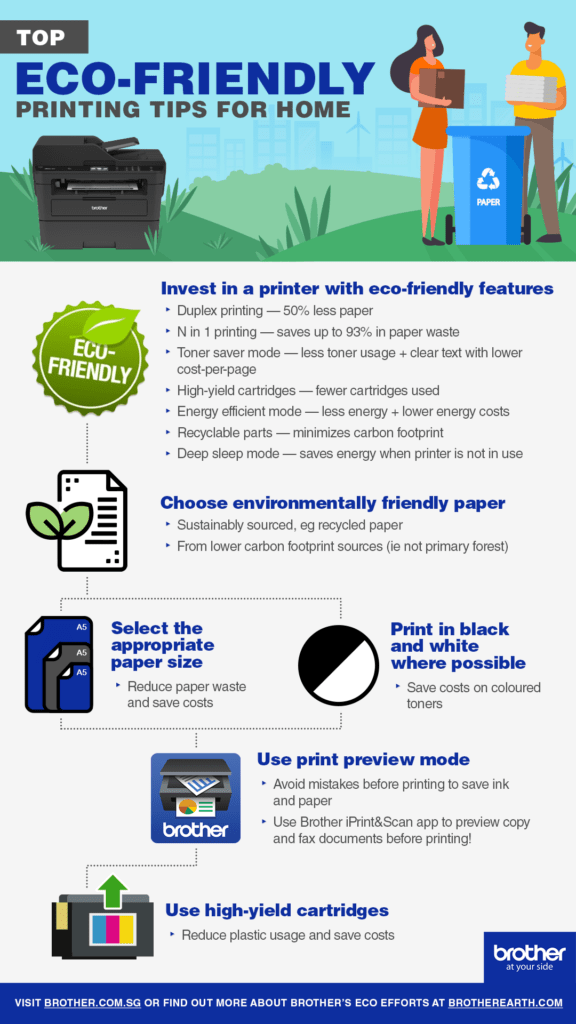 Green printing not only saves you resources and costs, but it saves our planet—a win-win solution! Find out more about Brother's Eco Technology here!