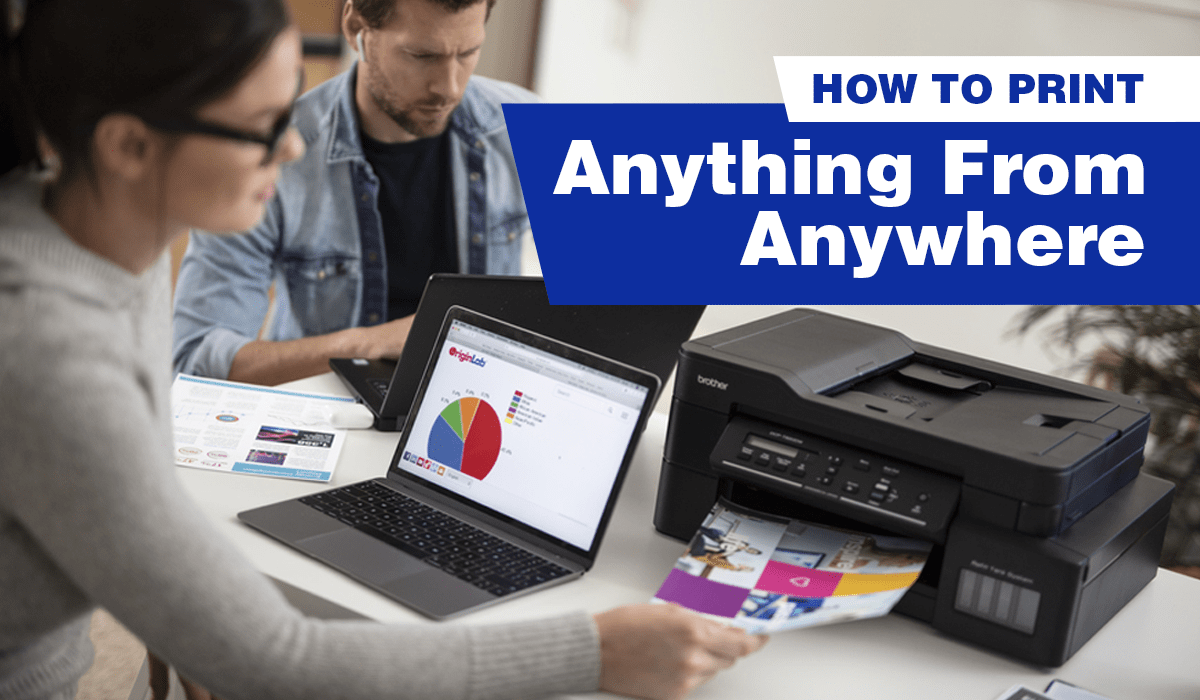 Looking out for ways to print any document from anywhere — be it in a shared workspace, office, retail shop or even at home?
Tired of getting all tangled up by multiple wires from various IT devices?
Welcome to the world of wireless printing technology — one where mobile printing doesn't have to be mind-boggling or reserved for IT experts.
With a wireless printer at home or at your office, you can easily access your printing device without the hassle of plugging and unplugging wires. Many modern printers are able to access your home network via Wi-Fi, allowing you to print to your home printer from anywhere at any time.
In this article, we will address your most common questions in wireless printing:
How Do You Print Anything From Anywhere?
Print-from-Anywhere From Your Mobile Device
How to Print On-the-Go (Best Portable Printers)
Can you scan a document to your mobile device?
Best Mobile and Cloud Printing Solutions
How Do You Print Anything From Anywhere?
To print anything from anywhere, you'll need to first consider the context of where you are printing your document from. Perhaps you are trying to print a document at home from your personal devices such as a laptop, smartphone, or tablet, or you are trying to print something at your office or coworking space.
Printers with a Wireless (Wi-Fi) Connection
If it is a mobile device, printing can be done by connecting your mobile device to the same wireless (Wi-Fi) network as your printer. There is no need to even install a printer driver. As long as your phone and printer is connected to your office or home's wireless network, you can print to it directly from a nearby location.
Printers with an Internet Connection
If the remote printer has a web connection, you can use your email application to send your print jobs to it without needing to be in the same location.
How to Print-from-Anywhere From Your Mobile Device
If you use an iOS device, Apple Airprint lets you print from your device to any wireless printer that shares the same wireless network. You don't even need to download and install additional software (drivers). Do check this list to make sure your printer is compatible with AirPrint.
Here is a step-by-step guide:
Make sure your phone and your printer are on the same Wi-Fi network.
Open the app you want to print from and find the print option. This may fall under 'Share', 'Print' or 'Other Options'.
Tap 'Print' or the printer icon and select 'Choose an Airprint-enabled Printer'.
You should then be able to identify and select the printer of your choice, specify your printing needs (number of copies or customised pages, etc.), and send your print job off!
Major printer makers—such as Brother, Canon, and HP—cover iOS devices and are compatible with AirPrint.
Android users are not left out of the action. They can also tap on a range of wireless apps for direct printing from most printer vendors. There are also printing apps, such as Mopria Print, that you can download and use.
How to Print On-the-Go (Best Portable Printers)
If your business finds you constantly on the road, and you often have to whip up (and print out) documents on a whim, it may be best to invest in a reliable portable printer.
When selecting a portable printer, ensure that their form factors are compact enough for bringing it along with you. Do also consider the electrical plugs needed (especially if you're travelling abroad for business), as well as their ability to accept wireless printing from multiple devices.
If you're using iOS devices, make sure you choose one that is compatible with Apple Airprint. Here is a list of the best portable printers to look out for.
Can You Scan a Document To Your Mobile Device?
The answer is a resounding "Yes!" Using Brother's Cloud Apps, you can scan any document and save it on your mobile phone. Simply use your mobile phone to scan the QR code on the printer's LCD screen and the scanned document will be saved on your device.
The Best Mobile and Cloud Printing Solutions from Brother
If you are looking for mobile or cloud printing solutions that are suited for road warriors, consider Brother's range of mobile and cloud printing apps and solutions.
1. iPrint&Scan
Brother's iPrint&Scan app allows you to print or scan effortlessly from your smartphone, tablet, or notebook – without the need for cumbersome wires.
The app also comes with a range of advanced features such as document editing, faxing, and machine status updates. You can also use the app as a scanner and save scanned images or documents directly to your device. It is also compatible with AirPrint, Mopria, and Windows Mobile Print.
2. WebConnect
Brother WebConnect allows you to share and collaborate anywhere in the world in an instant.
You can readily access and print documents from the cloud and improve workplace collaboration with your Brother WebConnect supported printing device, enabling true on-the-go printing.
3. Cloud Apps
Brother's free suite of innovative, cloud-based applications lets you create, edit, and convert files – without even touching a computer!
Designed for busy professionals who seek to enhance their productivity, noteworthy features include Brother CreativeCenter, Cloud Secure Print, and Easy Scan to Mobile or Email. There is even an OCR (Optical Character Recognition) scanning function to editable and searchable file formats.
Conclusion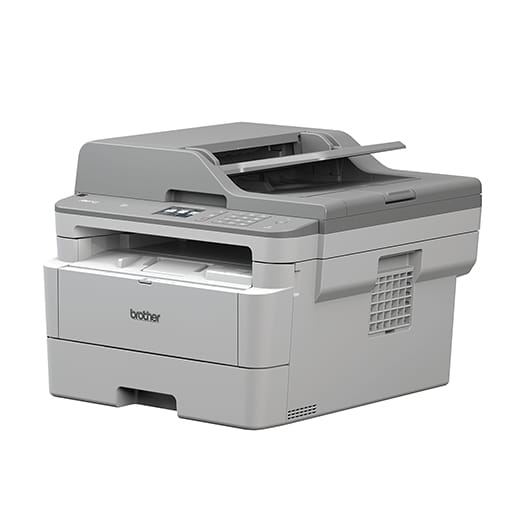 With wireless and on-the-go printing, your home office will never feel the same again. If you're looking for a smart, reliable wireless printer to up your work-from-home game, do check out these bestsellers from Brother:
Brother MFC-B7715DW Laser Printer