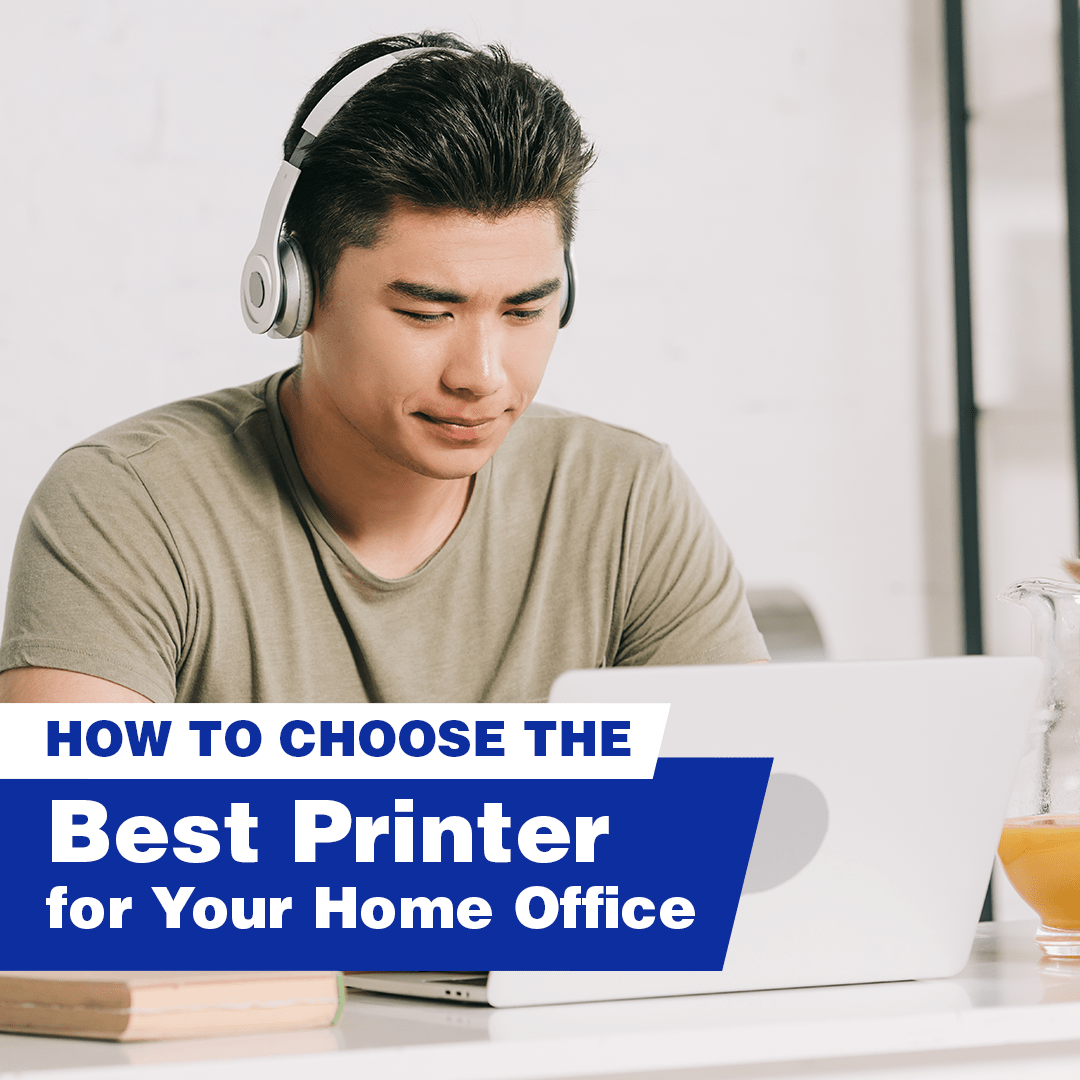 Not Sure Which Printer to Get for Your Home Office? These 7 Tips Will Help
Are you searching for the best printer for your home office or small office?
Selecting the perfect home printer – whether it is a home office multifunction laser printer or a 3-in-1 ink tank printer – can be tough given the sheer number of options on the market.
Here are some of the most important factors to consider when buying a printer for your small office or home office (SOHO) set-up.
Types of print jobs for your home office
Different types of printers
Size/space constraints
Print speed
Print resolution
Price
Wireless connectivity
1. Types of printing jobs for your home office printer
Choosing the right multifunction printer for your home office depends on the type of documents you'll be printing most of the time. Some businesses require only black-and-white printing while others need to print photographs, colourful pie charts and detailed business reports in colour.
Answering this question will help you decide between a laser printer or an inkjet printer. A laser printer is better for high-volume monochrome printing—these would include documents, letters, proposals and reports that do not require colour. An inkjet or colour laser printer, on the other hand, is more suited to printing out colourful charts, posters, brochures, reports, or illustrations.
To understand the key differences betweena laser printer or an inkjet printer, read this article.
2. Different types of printers
When you look at the market for home office printers, you can find both single-function printers and multifunction printers.
If you are looking for a versatile printer which has the capability to handle printing, scanning, copying and faxing, an all-in-one printer may be just right for you.
A highly-popular multifunction laser printer is the Brother MFC-B7715DW Laser Printer. A mid-sized printer well-suited for your home or small office use, it has convenient features such as wireless printing, mobile and cloud printing capabilities, and other time-saving functions.
If your print volume is expected to be high, automatic duplexing is a big plus. Duplexing refers to the printing of both sides of the page without requiring manual flipping. Not only does printing on both sides help your business to be more eco-friendly, it is also convenient and helps you save time and costs in the long run.
3. Size/space constraints
If you run a small office or home office, the efficient use of space would be at the forefront of your mind. You may also need to consider the number of users who would be sharing the printer, and where the printer should be placed.
For a small-sized printer that packs a punch, check out the Brother DCP-T420W Ink Tank Printer. This refillable ink tank printer handles a variety of print jobs speedily and efficiently, perfect for home or small office use.
4. Print speed
Another important consideration is print speed. If you regularly print a high volume of documents, or you're constantly printing invoices, labels, or large documents, a faster print speed will be what you need.
Laser printers tend to stand out in this aspect as they generally have a faster print speed (of up to 30-40 pages per minute) and are better equipped to handle large printing needs.
5. Print resolution
If print quality is high on your priority list, you will need a printer that offers a higher dpi (dots-per-inch), which refers to the number of dots of ink the printer can apply to a square inch of paper. This basically indicates how much detail and clarity you can expect your prints to have.
If printing colour photos and charts is going to be a daily affair, your ideal printer could be a Brother MFC-T4500DW Ink Tank Printer. Ideal for home/small offices, this multifunction colour printer comes with photo-quality printing capabilities with high-yield ink cartridges. It is a printer that packs a punch, offering versatility and cost-efficiency for small business owners that require colour prints.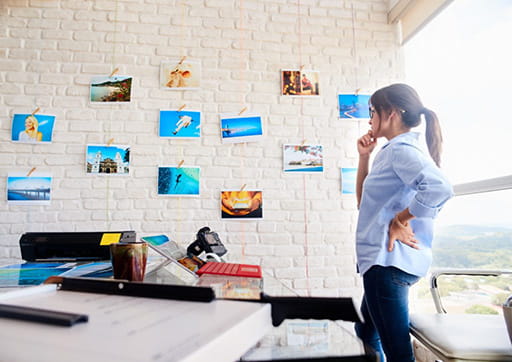 6. Price
In determining the price that you are willing to pay for your printer, do also consider the printer's running costs. Here, information such as cartridge page yield comes into play. Ink cartridges with higher page yields are considered more cost-efficient, as you get more pages printed on a single cartridge.
You may also want to check out the long-term running costs as these can add up over time. In particular, you should take note of the cost of key printer consumables such as ink cartridges, toner, paper, etc over a period of time.
Printing can be expensive but there are different ways to save on costs. For more tips on cost-savings, read this article!
7. Wireless connectivity
Most modern printers today allow seamless Wi-Fi printing without even the need to install a printer driver. As long as your phone and printer is connected to your office or home's wireless network, you can print to it directly from a nearby location.
If you use an iOS device, Apple Airprint lets you print from your device to any wireless printer that shares the same wireless network. To ensure your printer is compatible with AirPrint, please get in touch with the Brother's customer support team.
Android users can also rely on a range of wireless apps for direct printing from most printer vendors, such as Brother's iPrint&Scan app. There are also printing apps, such as Mopria Print, that you can download and use.
For more details on how to print from anywhere, read this article.
Conclusion
Your choice of printer for your home/small office largely depends on your business' specific printing needs, the type of features that matter to you, as well as the cost of the printer and its running costs.
Investing in a good quality printer could end up saving you money in the long run, so do consider the factors laid out above before taking the plunge!