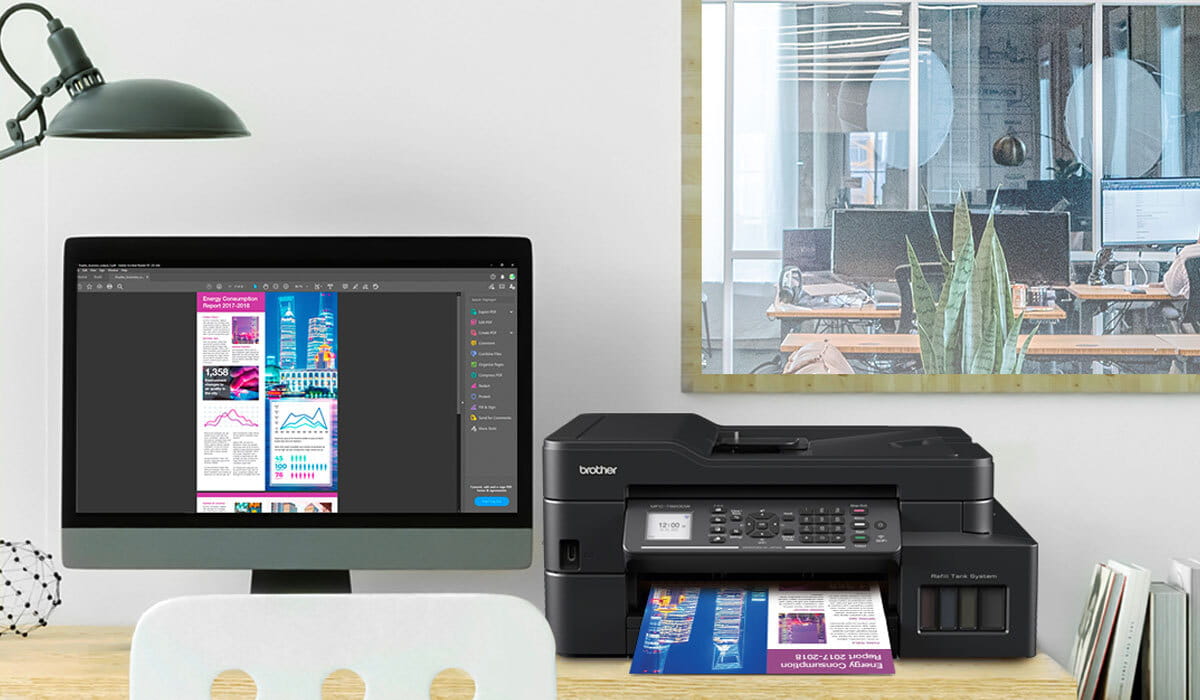 Looking for the Best Budget Printer for Your Home? Consider These.
Need a reliable low-cost printer for your home? We'll help you to find one!
Like many others, you are probably looking for the best budget printer for your home because you don't need or don't have the luxury to buy a top-tier printer. As long as the printer provides you with the best value for money, it will be perfect for you.
In this guide, you will learn the key cost and quality considerations needed in choosing the best budget printer for your home (or home office).
Why You Need a Budget Printer
You may think that the biggest factor in any printer is its price tag but consider this—the bitterness of poor quality remains long after the sweetness of low price is forgotten. Often, getting the cheapest printer may not deliver the best value in the long run. Instead, consider buying the best value printer based on your priorities and expected usage.
Here is a list of factors that you should consider:
Black and White or Colour Printer
Laser or Inkjet Printer
Cost of Printer
Cost of Ink and Toner Cartridges
Page Yield
Single Function or All-In-One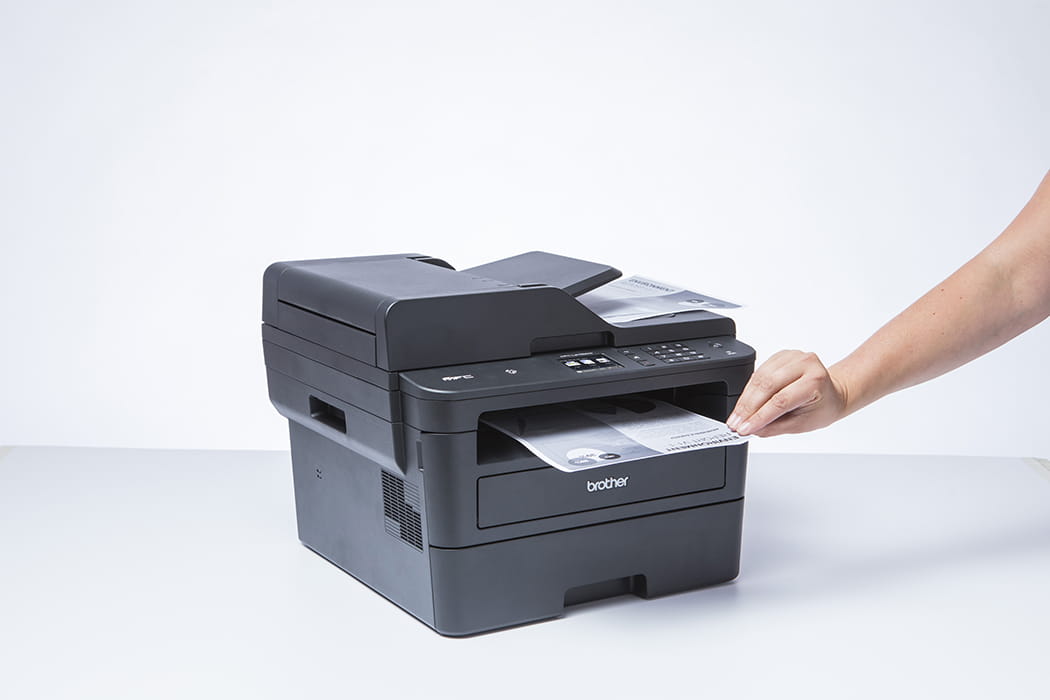 Black and White or Colour Printer
Given a choice, it is obvious that a colour printer would be your first pick due to its ability to generate multi-coloured prints. But when your pocket is on the line, you have to consider if you truly need colour printouts.
In most cases, black and white printers are cheaper than colour printers.
If you print pictures, brochures, flyers, and other promotional materials frequently at home, then it is probably best to choose a colour printer that is as capable as Brother DCP-T520W Ink Tank Printer.
However, if you regularly print text documents or images without colour, it may be wise to keep your costs low by choosing a black and white printer similar to Brother DCP-L2531DW Monochrome Laser Printer.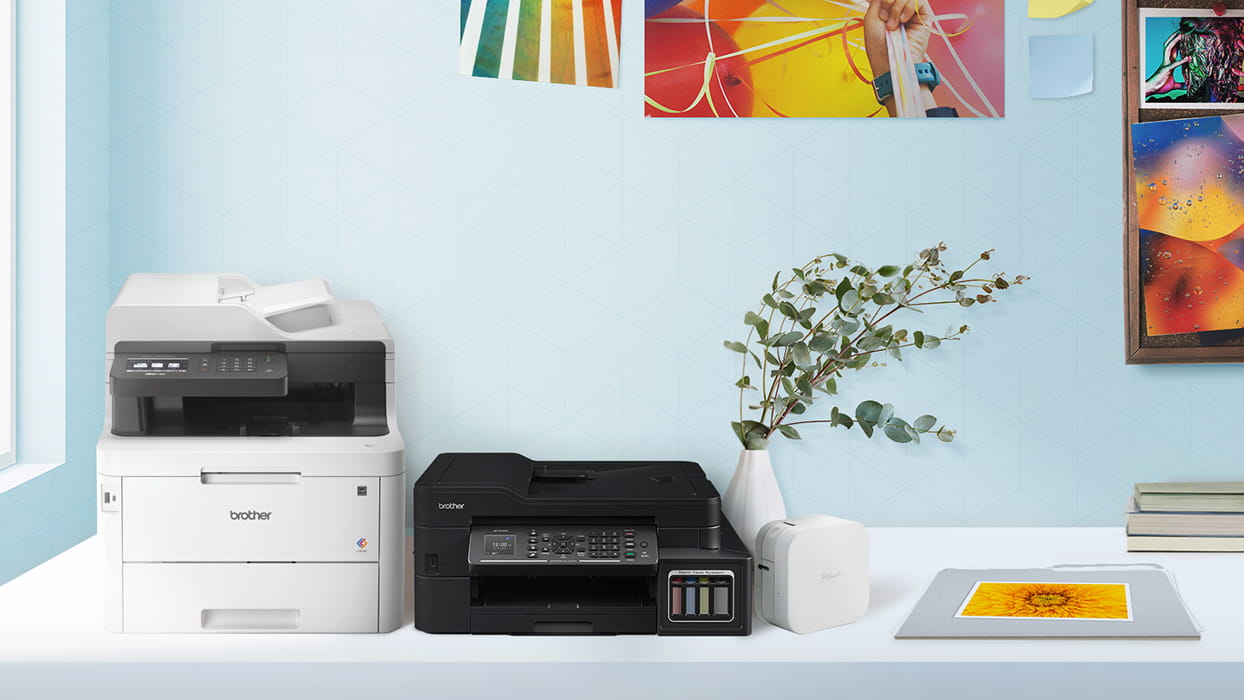 Laser or Inkjet Printer
Both laser and inkjet print technologies are able to shine at home or in your office. However, there's a good chance that one will be better at meeting your needs than the other. Let us look at these factors in detail.
Cost of Printer
When considering the cost of the actual printer itself, inkjet printers are usually less expensive than laser printers. This boils down to the technology of how these printers put letters and images on paper.
For inkjet printers, they rely on print heads and nozzles to deliver microscopic liquid ink onto the paper. Laser printers, on the other hand, rely on the electrostatic charge of a laser to transfer the toner on to the paper, and then bond them using heat.
The two distinct technologies mainly affect how big the printer is and how expensive a single printed page is. The cost of a printed page is then determined by its main consumable—the use of ink or toner cartridges.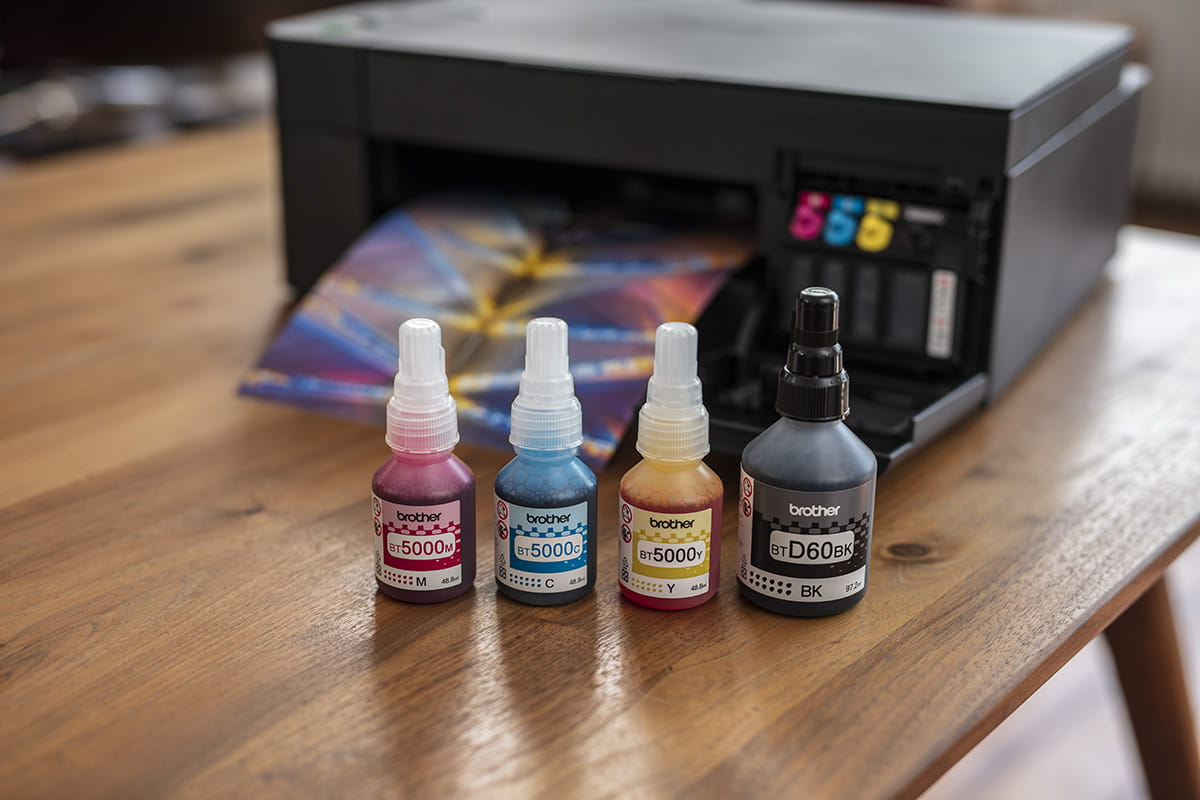 Cost of Ink and Toner Cartridges
The cost of the cartridges is a major factor to pay attention to—because when it comes to consumables, it is the exact opposite.
While inkjet printers may be cheaper than laser printers, the ink cartridges of inkjet printers are significantly more expensive than the toner cartridges of laser printers based on their yield. With this in mind, you'll have to consider how frequently you will be printing, to justify your overall running cost comprising the price of the printer itself and the printer ink or toner.
Some inkjet printers come with internal ink reservoirs that can be refilled with ink bottles—like the Brother DCP-T420W Refill Tank Printer—to help you save money. However, do keep in mind that with certain inkjet printers that use ink cartridges, dried ink may be an issue if it is left unused over a prolonged period of time.
Once again, toner cartridges have the upper hand. Since they are in dry powder form, laser toners last a lot longer than ink cartridges. This further helps you to avoid unnecessary wastage.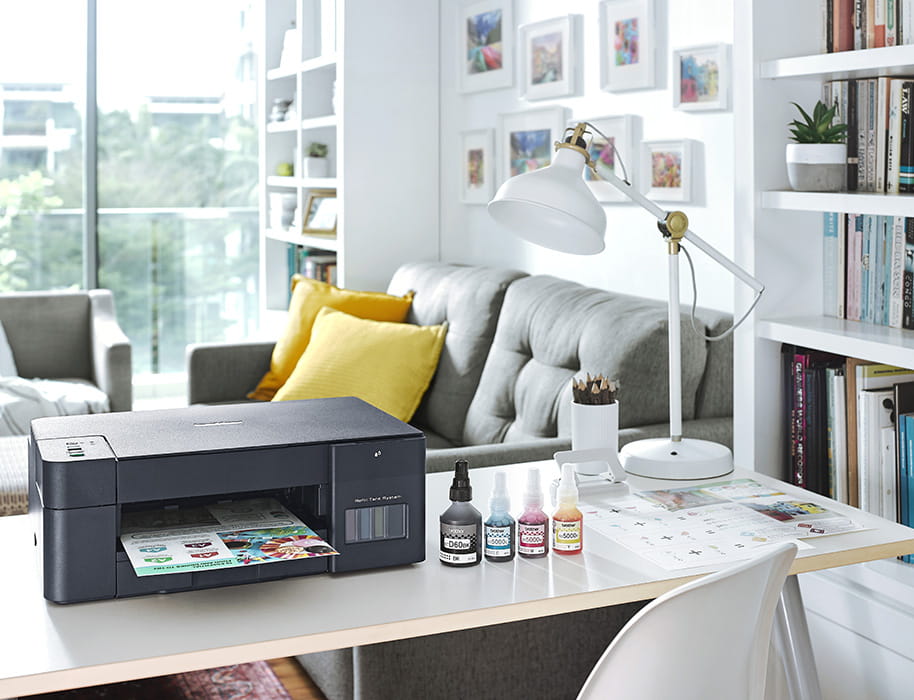 Page Yield
Here's where we get into the nitty gritty of printing costs. To minimize your overall printing budget, you need to carefully consider the page yield of your laser or inkjet printer.
The page yield of a printer is the approximate number of pages you can print with a cartridge. You can easily look it up on online catalogs of the printer itself, or the information on the boxes of the cartridges.
These yields are based on a 5% page coverage, which means having 5% of the page's total area imprinted with ink or toner. Thus, if a page yield is 600 pages, it means that you can print up to 600 pages with 5% page coverage before the cartridge needs to be replaced. For better context, that is roughly 600 pages worth of short paragraphs or emails.
However, keep in mind that if you are printing more full-bodied prints like a legal document or a full-page color photo, your page yield will decrease significantly.
Generally speaking, the page yields of a laser toner cartridge is significantly higher than the page yields of an inkjet cartridge. A toner cartridge can print between 3,000 to 20,000 pages per cartridge whereas an ink cartridge prints between 135 to 1000 pages per cartridge.
Since each person's printing needs differ, the actual number of prints changes from user to user. You can take the above example as a rough gauge for your own printing needs.
Single Function or All-In-One
Printers nowadays have more than just printing abilities; they often also include scanning, faxing and photocopying capabilities.
Choosing the multi-function or single function printer that best matches your needs can help you to save a lot of money.
There are two common scenarios when considering whether to buy a single function or multifunction printer:
You already have or do not need the other functions as you simply need a printer for its printing function; or
You need multiple functions for your home or home office beyond just printing.
If you fall in the first category, getting a single function printer such as Brother HL-B2080DW is likely to be the cheapest option. Re-evaluating your home needs could help you to clarify your printing and document management needs, allowing you to choose the best printer for your budget.
Other Money-saving Printer Functions
When searching for the best budget printer, don't just stop at considering its main cost components. The real value of a budget printer lies in its other less prominent features.
Printers that can help you save electricity or use it more efficiently usually have functions such as automatic on-and-off circuitry or a deep sleep mode like BrotherHL-L3270CDW.
Auto-duplexing capabilities in printers such as Brother DCP-T820DW Ink Tank Printer also help you to save precious minutes, eliminating the hassle of manually turning the paper around.
Don't underestimate these features as they can help you to keep your electricity bill down, save ink, save paper, and most importantly, save time!
Conclusion
There is no one-size-fits-all budget printer on this planet. However, we hope that with the above factors and options, you can now make an informed choice on buying the best budget printer for your home!